| | | |
| --- | --- | --- |
| Latest Updates | | |
Sunday, December 29, 2013
04/02/2014 Hamilton ON


"New Date"

03/31/2014 Quebec City QU


"New Date"

03/30/2014 Ottawa ON


"New Date"

03/29/2014 Oshawa ON


"New Date"

03/26/2014 Winnipeg MB


"New Date"

03/24/2014 Edmonton AB


"New Date"

03/23/2014 Calgary AB


"New Date"

03/21/2014 Kelowna BC


"New Date"

03/20/2014 Vancouver BC


"New Date"

03/19/2014 Victoria BC


"New Date"

06/05/2014 Oslo NO


"New Date"

06/04/2014 Aarhus DK


"New Date"

Saturday, December 28, 2013
09/22/1980 Chicago IL

(Review)




John Perez

03/19/1972 Las Vegas NV

(Review)




Michael

Thursday, December 26, 2013
07/04/2011 Camden NJ


"YeS "We Can Fly""




yesgalaxy

08/03/2013 Camden NJ


"YeS And You And I @ Yestival"




yesgalaxy

08/03/2013 Camden NJ


"Yestival-The Compilation"




yesgalaxy

Thursday, December 19, 2013
10/28/1969 Brussels BE


"Band"




Miguel Guerra

Wednesday, December 18, 2013
08/09/1994 Tampa FL

(Review)




Steve Zubal

Friday, December 13, 2013
07/23/1975 Providence RI


"Yes - Live at Providence Civic Center (7/23/1975) - FULL CONCERT"




orlandobootlegs
Please contribute reviews and content! Reviews can be entered directly; send graphics and Youtube links to the email address at the bottom of this page. Or join us on FACEBOOK and post photos and links there for upload to FY!
| | | |
| --- | --- | --- |
| Notices & Sources | | |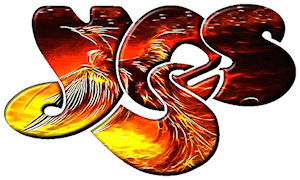 NOTE: THERE'S NO REGISTRATION OR LOGIN REQUIRED TO USE THIS SITE! ENJOY!


SOURCES: The dates of the 1968-1980 shows here were originally compiled from Steven Sullivan's "Yesgigs 1968-1980" and much updated since then, with special thanks to Paul Cobb for help on the 1968-1970 tourdates and Karl Speck for help on the 1971-1972 tourdates. The dates for the 90125, BG, and ABWH tours came from fellow Yesheads and the "Yes Rarities" list (with a special thanks to Shoji Yamada, Eduardo Paulo, Eddie Lee and John Huebner for help with the ABWH dates, mega thanks to John Huebner and Shoji Yamada for the BG dates and one last thanks to Steve Wehner and John Huebner for big help with the 90125 dates.) The The Union Tour, Talk Tour, SLO Shows, Know Tour, OYE Tour, TL Tour, Masterworks Tour, Magnification Tour, 2002/FC Tour, 35th Tour, CTTEaB Tour, ITP Tour, FFH Tour and TAT Tour info was gleaned from NFTE, Yesworld, YesFans and the kind folks at AMY (alt.music.yes). In addition to these sources, data was compiled from first-hand reports, print articles and books, "Notes from the Edge", and "recordings of indeterminate origin" (ROIOs).

Each entry lists the date, city, venue, capacity, lineup, the setlist (when available), notes on the particular show, between-song dialog transcripts,official recordings (audio and/or video), and ROIOs (audio and/or video) if any have been reported. This site also contains many graphics, including tourbooks.
| | | |
| --- | --- | --- |
| Legend | | |
| | | | |
| --- | --- | --- | --- |
| | - Setlist Available | | - Review Available |
| | - Announcements Available | | - Support Band Available |
| | - Flyer Available | | - Live Shot Available |
| | - Ticket Stub Available | | - Tour Shirt Available |
| | - Other Available | | - Tourbook Available |
| | - YouTube Available | | - Rarity Available |
| | - Release Available | | - Boot Available |
'City' names are based off the actual mailing address of the venue rather than the implied city.
'Capacity' does not reflect the actual number of people in the audience but rather what the venue itself claims it can hold. This is to give an idea of what size venues Yes were playing at the time.
'Setlist' entries that are underlined indicates that the song isn't listed on the previous *known* setlist.
'Unofficial Recordings' (ROIOs) are reported to FY just like setlists and reviews; it doesn't mean that FY possesses copies of the recordings. So please don't ask us for any.
| | | |
| --- | --- | --- |
| On this date in Yes tour history | | |
| | | |
| --- | --- | --- |
| Other Yes-related Sites | | |
Yesworld -- the official Yes website
Notes From the Edge -- the original Internet Yes source
Henry Potts' Yes news page -- updated regularly
Tim Lutterbie's Yesfans.com fan forum -- where 10,000 Yesfans meet
"Yesman" Lee's Yes Museum -- tons of fascinating Yesstuff
Albert's ROIO site
Alain's ROIO site
Remy's ROIO site
Ruud's ROIO site
Yann's ROIO cover scans
Steven Sullivan's Yesgigs 1966-1980